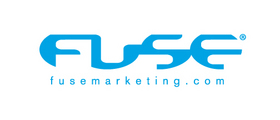 BURLINGTON, VT—(Marketwired – Oct 12, 2017) – Fuse surveyed a statistically–valid sample size of U.S. community college students during the summer of 2017 to gain a better understanding of the modern community college student. The research focused on their daily lives, habits, and buying behavior in hopes of identifying opportunities for brands to offer products and services aimed at satisfying those needs.
According to the American Association of Community Colleges, 12 million students — nearly half of all U.S. undergraduates — attend the 1,100 community colleges in the U.S. For brands that are already targeting traditional college students — and even some that are not — today's community college students are an untapped market.
The Rise of Community Colleges
"For decades, American culture has emphasized the importance and long–term benefits of attending a four–year college or university," stated Bill Carter, Partner at Fuse. "But during the last twenty years, the expense and rigidity of four–year institutions have become obstacles for many aspiring college students."
Whereas in the past community college students often carried the stigma of having under–performed in high school, today's community colleges are viewed as a viable option even for recent high school graduates with good grades and SAT scores. In addition to recent high school graduates, community colleges are seeing growth from full–time employees seeking specialized degrees and students pursuing a particular vocational path.
The Cost of a Community College Education: A Key Driver of Growth
One of the most significant benefits of community college is affordability. The average cost of a traditional college education is about $46,000 per year for a private university. In comparison, community colleges cost about $16,000 per year.
Not only is the total cost of a college education a major concern for today's students, but so is mitigating debt post–graduation. A flexible class schedule makes it easier for students to work while in school, 22% of community college students are employed full–time and 40% are working part–time.
Key Categories
The following categories were examined to determine how students' daily lives, habits, and buying behavior has changed:
Groceries, Meal Prep and Dining Out

40% of community college students prefer the ease of grocery delivery (versus about 25% of the general population)

Technology

To complete their coursework, they spend 4 hours per day on laptops, tablets, or using technology at their community college library
About one–quarter of respondents plan to purchase a laptop or tablet this year

Fitness

Only 18% find time to exercise on a daily basis and only about 20% of community college students are achieving the physical activity recommended by the Centers for Disease Control and Prevention
Over 60% plan to purchase fitness apparel and/or footwear in the coming months
More data can be found at Fusemarketing.com.
Conclusion
With 12 million students attending community colleges in the U.S., students at these institutions represent an untapped market for brands. Fuse's research into their daily lives identified opportunities, particularly with regard to meal preparation, technology and fitness. Brands that can offer products and services aimed at satisfying those and other needs, will be well–positioned to succeed with these consumers.
Read more on Fusemarketing.com.
About Fuse
Fuse is a marketing agency founded in 1995 that connects brands with teens and young adults through sports, music, fashion, video gaming and other relevant cultural interests. Fuse's services include consumer insights, brand strategy, public relations, experiential marketing, creative services, and social media. The Fuse staff, led by Partners Bill Carter, Issa Sawabini and Brett Smith, is comprised of marketing professionals and cultural experts who have worked for some of the most prominent brands and agencies in the country. For more about Fuse, check out our website or find us on Facebook, Twitter, and LinkedIn.